We've all marveled at celebrity weddings—big budget, celebrity guests, dazzling venue, designer gowns, and all the glamorous elements that make us enjoy the sneak peak into the glittering world of the rich and famous. Celebrity brides are also sometimes bridesmaids, and it's fun to see how a celebrity bridesmaid can fit into a more "normal" wedding day. With BunchesDirect, you can always get the "celebrity" look for a whole lot less! For fun, here's a look at some weddings that featured some famous faces, with our wedding flower picks.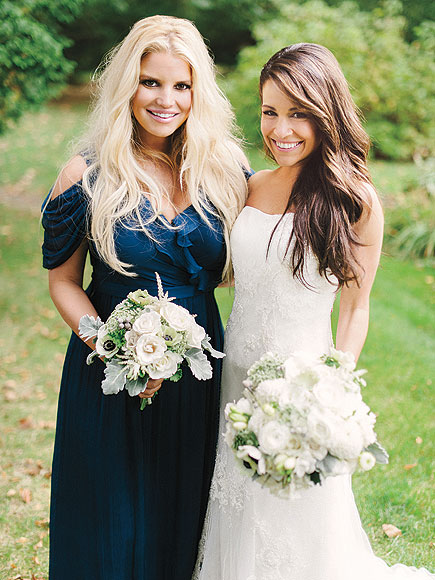 Jessica Simpson was a beautiful bridesmaid at the fall wedding of her publicist, Lauren Auslander. This Rhode Island wedding was featured on Martha Stewart Weddings. Jessica wore a midnight blue gown by Amsali.
BunchesDirect bouquet matches: Dreamy Cloud, or Hold Me Close.
Selena Gomez jumped for joy in a vivid blue dress in her friend's beach wedding in Mexico. Bunches Direct Bouquet matches: Classic White Calla Lily Bouquet.
Keira Knightley was a lovely bridesmaid at her brother's wedding in Scotland in 2011. According to Keira, she wasn't very good at it as she kept spilling food and drinks down her dress! For bouquet matches, we suggest: Queen's Delight, or Valentine Bridal bouquets.
Katharine McPhee almost looked like a bride at her sister Adriana's Los Angeles wedding in 2012. BunchesDirect bouquet matches: Irish Bliss, or Pure Intentions.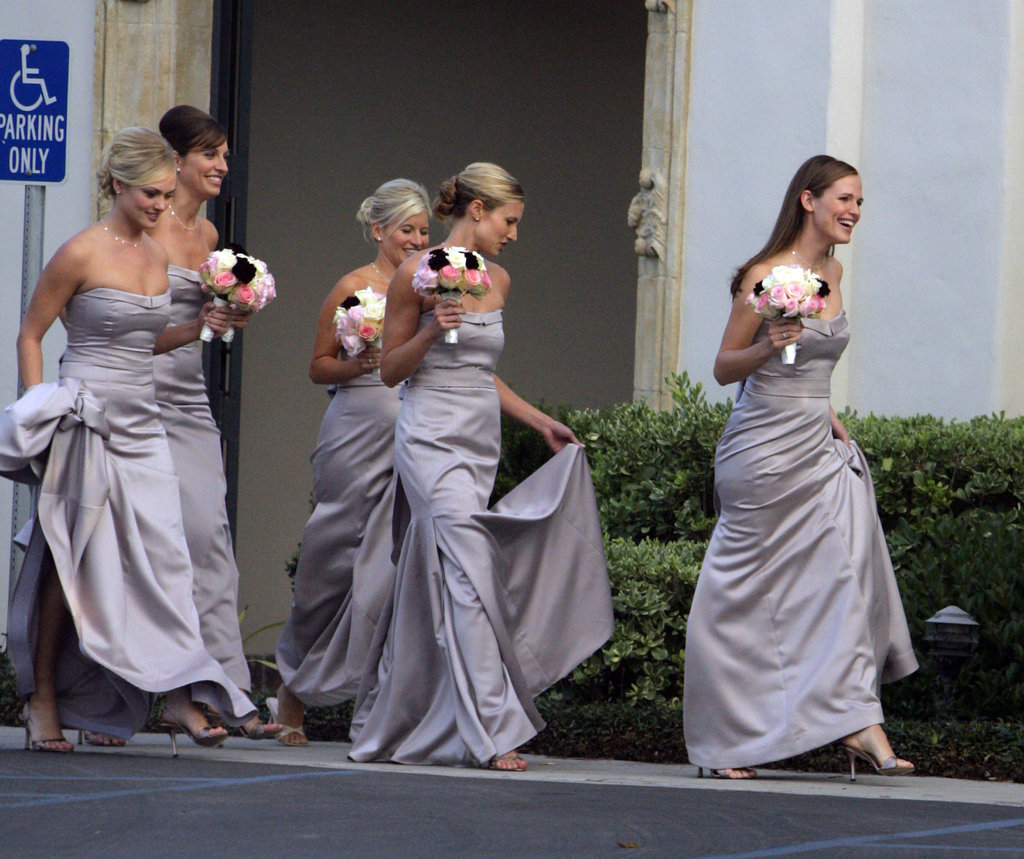 We love the dove gray gowns that Jennifer Garner and the other bridesmaids wore at her friend's wedding in Montecito, paired with creative bouquets of pink, white and dark burgundy. BunchesDirect bouquet suggestions: Life's Journey, or White Sky.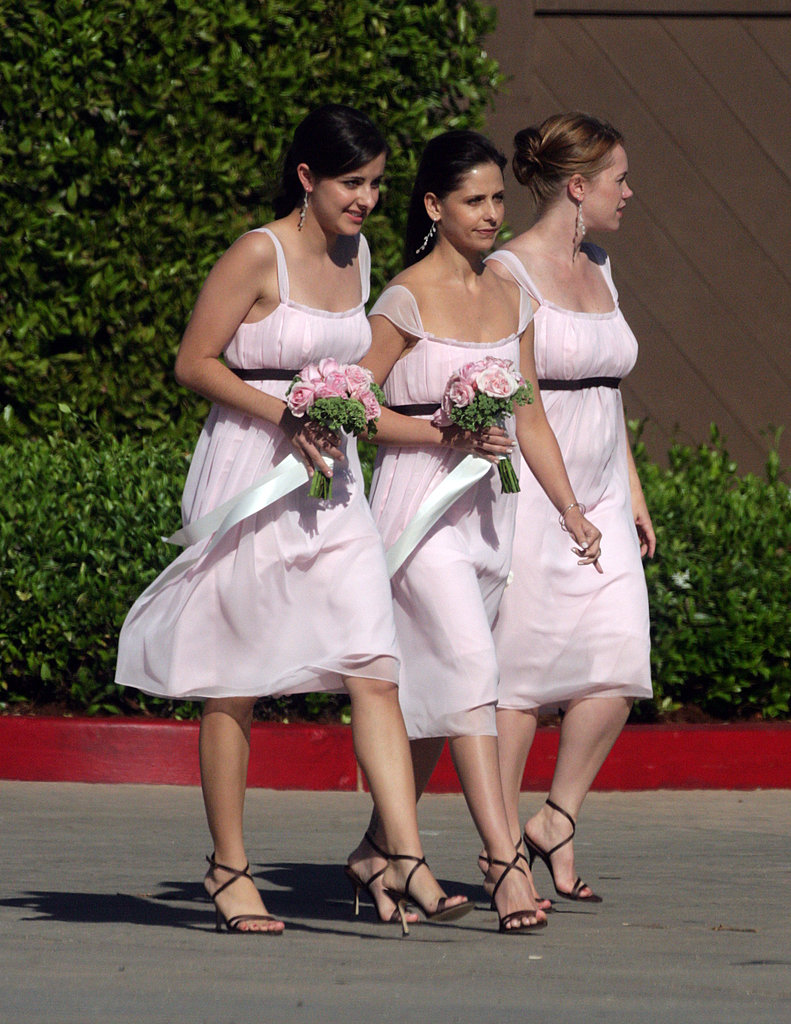 Sarah Michelle Gellar in a sweet pink and black dress at her friend's Santa Monica wedding back in 2006. BunchesDirect bouquet suggestions: Delicate Enchantment, or Fade into Me.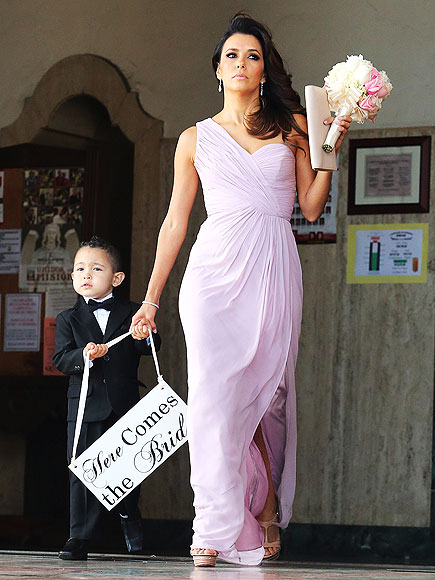 Eva Longoria was a gorgeous goddess in lilac at her friend Bonnie Rodezno's LA wedding last June, escorting the adorable ring bearer in preparation for the bride's entrance. BunchesDirect bouquet suggestion: Pink Doll.