Have you been wondering what type of centerpiece might look best at your wedding? Your wedding's centerpiece can make a huge impact on your guests so we encourage that you add as much of your own personality in the look and feel of your centerpiece as possible.  That includes showing the right wedding flower type, flower color and wedding flower arrangement.  There are many different centerpiece options that you can choose from.  By highlighting some of the most popular centerpieces for 2013, we hope to make that decision a bit easier for you.
The fairytale flowers: These beautiful flowers are large and elaborate, fit for a royal wedding. It goes very well with a bride's wedding bouquet that has lots of bright colors as well.
Dramatic and elegant: These still quite large bouquets do make a statement while adding a very classic look to your wedding table and wedding centerpiece.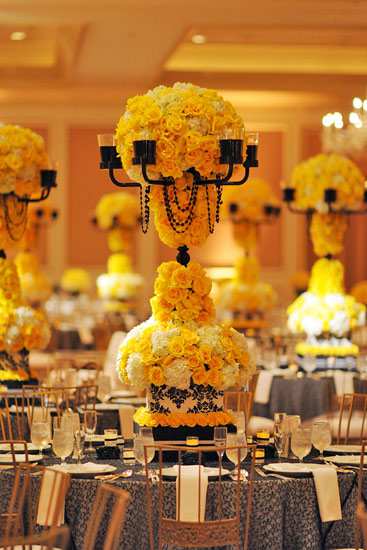 Whimsical and original: If you like to stand out from the norm you do not need to use the traditional wedding flowers in your centerpiece.
Baby's breath is definitely a theme this year. This centerpiece is beautiful and soft like a fluffy cloud over your table.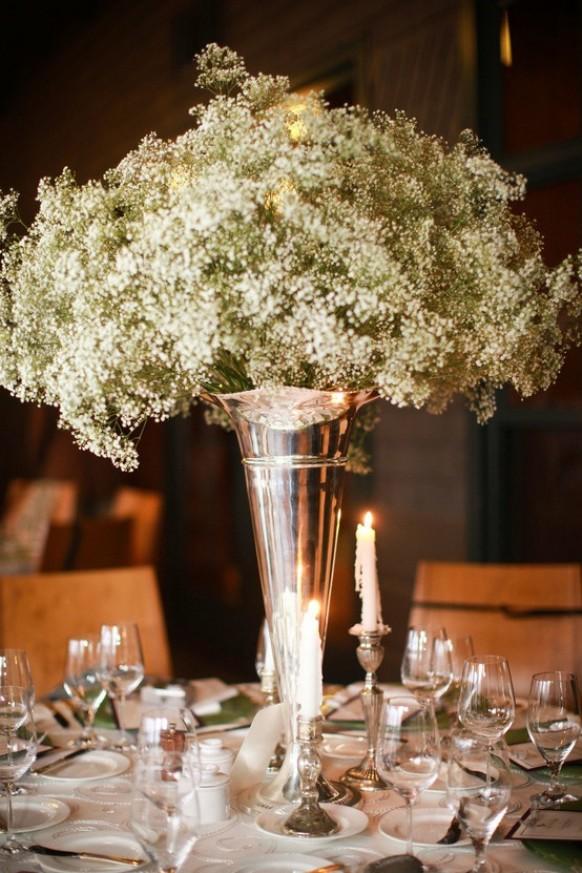 Mix and match flowers:  This is  a very original style and looks great when you step back and look at the whole picture
Fruits as your centerpiece: Do you love strawberries?  They are beautiful simple flower and fruit that adds a whimsical look to your centerpiece. Yummm! You might even catch some of you guests grabbing a bite before dinner.
For more details and centerpiece options click here.